BOOK ROOTWORK & THIS WEEK'S TOP SPIRITUAL PRODUCTS BELOW 😍
Subscribe To My Youtube: SatinSays
🏆 SATINSAYS IS A LEADING SPIRITUAL COMPANY, CHANGING LIVES DAILY!
SatinSays is the epitome of top tier magic, conjure, and spirituality that creates real change, and results you can see working in your life! Mama Satin has appeared on TV shows, in magazines, and in the news for her exceptional spiritual products that celebrities swear by, and thousands of customers rave about! No matter the manifestation, we have a product to help you get what you want NOW!
SHOP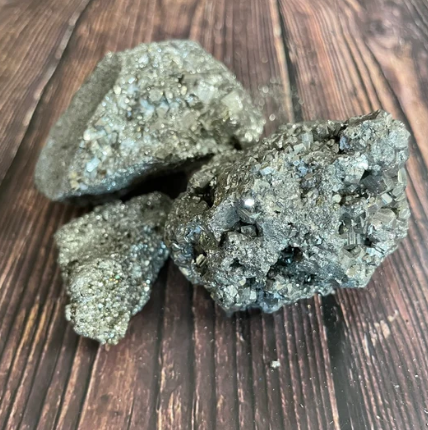 MANIFEST MONEY HERE 💰
Manifest money and continuous wealth with SatinSays products! Many people have noted they've received refunds, loans approved, and checks in the mail after using SatinSays money magic products!
SHOP
MANIFEST LOVE HERE!

Looking for love, want your ex back, want to enhance your relationship, or make a lover commit to you? Manifest true love with SatinSays today!

SHOP

MANIFEST PROTECTION HERE!

Protect yourself from spiritual attacks, psychic attacks, hexes, enemies accidents, curses, and so much more!

SHOP

MANIFEST HEALTH, SUCCESS, HEALING, AND HAPPINESS

Increases your chances of success in different avenues! Increase your natural and physical health! Happiness and good luck is yours with these Satinsays products!

SHOP
YOUR LUXURY SPIRITUAL JOURNEY STARTS HERE!
HOW CAN I JOIN THE SISTARHOOD?

Join a group of spiritual women that are growing their spiritual power, manifesting the dream life, and living life on their terms! Go to Patreon.com/SatinSays
WHAT PRODUCT SHOULD I PURCHASE?

Book a product divination consultation, and Mama Satin will inform you of what products you need to get for restock. Only available on Wednesdays and Fridays.
WANT TO TALK TO MAMA SATIN?

Text the word "SatinSays" to 855-489-4188
WHEN DO PRODUCTS RESTOCK?

Restock is every Wednesday and Friday at 7pm EST! Keep in mind receiving tracking doesn't mean your order has shipped, it means it's in queue to ship, as noted at checkout! You will absolutely LOVE your products when you get it!